The eLearning Consortium hosted the "Education 2.12: e-Learning in Hong Kong" event on February 22, 2014, attracting more than 200 principals, teachers and education practitioners. Secretary for Education Eddie Ng Hak-kim, SBS, JP, and Legislative Council member Cheung Kwok-che acted as officiating guests.
As an exhibitor, HKT education showcased its own one-stop eLearning Solutions and invited Mr. Chen Chi Chung, IT Panel teacher at Tai Po Old Market Primary School (Plover Cove) to deliver an address. He and his students demonstrated a mathematics eLesson using HKT education Solutions, illustrating the beauty of eLearning.
Dr. Allen Wong, Product Development and Management SVP, Consumer Group, HKT education, addressed guests on how schools can benefit from cloud platform advantages.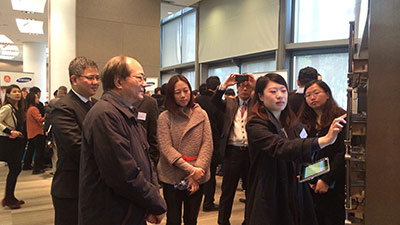 Eddie Ng Hak-kim visited our booth during the event.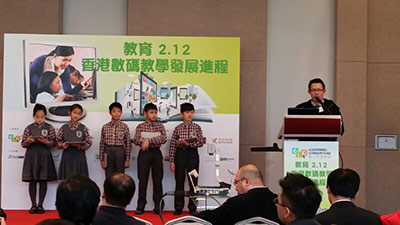 Mr Chen and his students demonstrated an eLesson.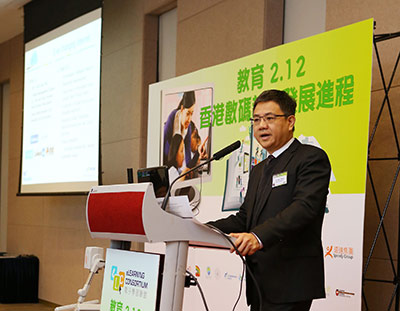 Dr. Allen Wong spoke at the event.