This event was sponsored by PCCW and HKT and ran from July 27 to the end of the month. 60 high school students from Shanghai, Hong Kong and Taiwan took part in various programs that covered an exchange of IT knowledge, visits to various firms and sightseeing outings. The camp's last day saw students visiting HKT Headquarters to sample HKT education eLearning products such as the MDM system, VR Viewer and other apps – an experience that drew positive feedback.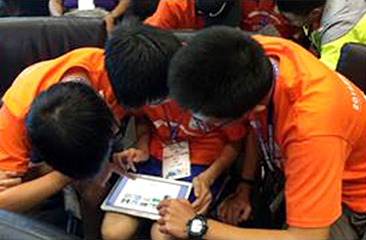 Students taking part in an ALS mini quiz challenge, designed by HKT education.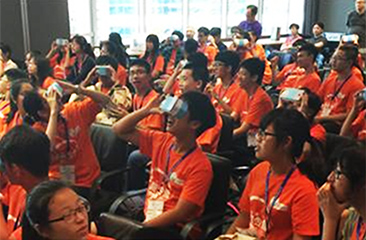 Students going on a VR tour using Google Expeditions.